What is the KIRA Interview Talent?
Kira Interview Talent is a Canadian-based online interviewing platform. Currently, various universities are using it as a part of their admissions process. It allows schools to interview prospective applicants by pre-recorded questions and answers as a pre-screen before further steps. Several schools, including Canadian, European, and U.S., invite applicants for an In-person interview only after assessment through Kira. Some schools select candidates only based on Kira and altogether neglect the two-step process. Kira Talent Interview has gained importance in the last few years. It is a recent concept and a highly convenient way of interviewing applicants. It allows the interviewee to have a comprehensive look at the applicant. He/she can assess the applicants on leadership potential, communication skills, comprehension, drive, etc.
How is Kira Talent used for Admissions?
Kira Interview  Talent will present candidates with text and video-based questions, which are randomly assigned. Candidates will provide written, or video recorded responses for evaluation.
For every video-based question, a minimum of 30 seconds to 1-minute preparation time slot is allowed. The response time is highly variable based upon the schools. There is a practice session before you go ahead with the actual interview. 
After the Kira interview, your responses undergo evaluation by the Kira Interview Talent team, which involves multiple reviewers. There is also an automated system within Kira Interview Talent that reviews the technical aspects of your written responses, such as spelling and grammar, structure, and sentence flow. In addition to this, the schools send the text or video responses of your interviews to their alumni to have them gauge whether you would be a good fit for the school or not.
After evaluation, each applicant's responses receive a written communication score based on spelling and grammar. The score transfers to the institution with your text and video answers. The institution will then give you a rank and determine whether you move on to the next stage.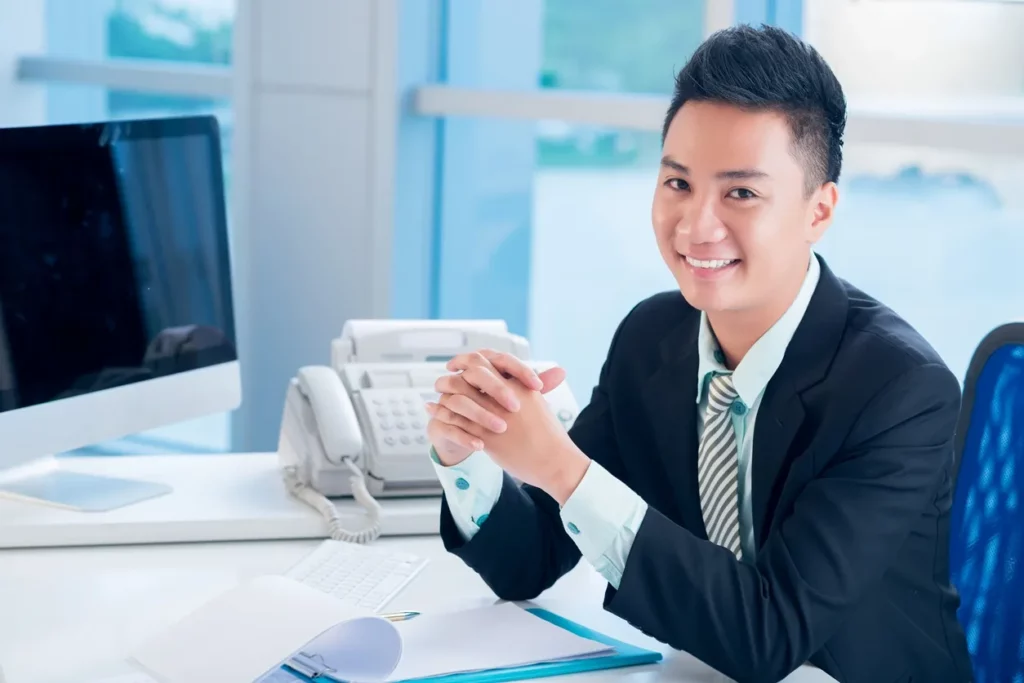 The Process for Kira Interview 
First, if the school you applied to selects you for Kira Talent, you will receive an email. You will be provided with a link asking you to submit the payment for the interview. After paying successfully, you will receive an email invitation from Kira Interview Talent to access the interview, along with instructions, due date submissions, and next steps. 
(Note – At times, the Kira Interview Talent email may be miscategorized by your email filter. Be sure to check the spam/junk mail folder frequently). There are no extensions for the date, and if you fail to submit within the time frame, you disqualify.
What technological components do you require for the Kira Interview?
A computer or a laptop with a working webcam and microphone.
A mobile phone or a tablet (Android or iOS) with a front-facing camera. 
( Note – Candidates can take the interview anywhere and anytime. A stable internet connection is a strict requirement.)
Essential things to be noted before attending the Kira Interview 
Prepare well. The more time you take in advance to get ready, the more comfortable, you will feel during the actual interview. As this is a virtual interview, many are likely to forget the crucial professional details. Here are a few reminders –
Dress for your success and portray yourself as a professional. Chose an outfit that you feel comfortable and confident wearing.
Your background during the interview should be neutral or professional.
During the interview, try to minimize all noises and distractions.
Understand the interview format and take practice tests to improve yourself.
Go through the practice questions, record your answers to video questions, watch the recordings, and assess your performance.
Ensure that your computer has an available webcam, microphone, speakers, and a stable internet connection.
Notifications can be a significant distraction. Enable Flash on your computer and disable any adblockers, notifications, and firewalls. 
Text Questions 
The question appears on the screen, and you will have to type a text response to that question. 
There is no additional time to gather your thoughts; one needs to begin organizing and composing their answer right away.
(Note – There is NO preparation time for text questions)
Video Questions 
For video questions, you will be shown a video, given some time to prepare, and then a set time to record a video response. 
The length of time varies between institutions, but preparation time is generally 30-60 seconds. 
During the Kira Interview 
Once you're ready with your device and microphone, review the technical specifications and begin with practice sessions. If you face any issues, you can click on "Help."
The Kira interview is not personalized. 
Questions range from 2-6 and are from a common database.
There are no do-overs allowed during the Kira interview. You will also not be able to review your responses.
(Note – The camera will only start recording your response after the preparation time. You don't have to worry about the recording beginning during your preparation, as it will give you a countdown warning before it starts recording your answer.)
Tips for Success in Kira Interview
Don't Pre-Type your Recorded Answers: This will make you sound robotic and not genuine. While a few notes for reference can help trigger your thoughts, try not to make it a habit.
Don't try to memorize stories: Again, this goes back to being genuine and having integrity. If you prepare too hard, evaluators won't get to know the real you. While it will be essential to know yourself inside and out, don't rely on pre-formatted templates to ace your exam.
Avoid Distractions: Make sure you are in a quiet area. Practice in the chosen environment beforehand.
Please answer the question succinctly: The most crucial aspect of Kira's Talent is reading questions carefully and answering concisely. Avoid the fluff and get right to the point.  
If you stumble – If you struggle at any point, get right back to it. In a high-pressure environment, mistakes are bound to happen. It is normal and natural. It's how you recover that will make the difference.
Sample Kira Interview Talent Interview Questions 
Tell me about yourself.
Why do you want to attend our program?
Tell us about a time when you overcame a difficult challenge.
Describe one of your favorite hobbies and why it is essential to you.
How do you work under pressure?
What is your greatest strength and weakness?
If we asked a close friend or family member to describe you, what would they say?
What does "leadership" mean to you?
What did you have for lunch/dinner?
What is your best achievement?
Describe a recent dream you had.
Do you agree that most people act out of altruism rather than self-interest?
Tell me about something funny that happened to you recently.
Tell us about a time you had to collaborate with others. What qualities do you think are needed for solid teamwork to take place?
How do you effectively prioritize when faced with multiple essential tasks at once?
What is your most significant accomplishment?
Tell us about a time when you had to defend an unpopular idea or opinion. How did you make your voice heard, and what was the outcome?
What is your strategy when faced with a decision that you must make quickly?
Tell us something about yourself that isn't in your application materials.
What three terms would you use to define yourself?
Who is your role model?
Tell us about your greatest strength. How have you developed this strength, and how has it helped you succeed?
What factors contributed to your decision to apply for a seat in this program? Tell us about your top three.
Please tell me about an experience where you lead a team consisting of very different individuals. What did you do to lead the team to accomplish the objective, and what was the outcome?
Outside of school and work, to what activity do you dedicate most of your time? Why is this important to you?
Which one do you prioritize, social responsibility or profit? Why do you think one should be prioritized over the other (i.e., take a position and defend it)?
Tell us about a time when you had to come to a compromise with a colleague.
How would you explain social media (e.g., Instagram, Facebook, Twitter, etc.) to someone 80 years old?
What is the last book you read?/What is the most played song on your computer?/What is the last movie you saw?/Etc.
Tell me when you went out of your way to help someone who wasn't a friend or family member.
[ Sample questions source link – Kira Talent Prep – The Definitive Guide Updated in 2021 | BeMo® (bemoacademicconsulting.com) ]
Author:
Shruthi Kaviya 
Content Manager, Caapid Simplified